Login or Create an Account
Welcome to the Design Center
Decorate like the pros with the help of the Furniture First Interior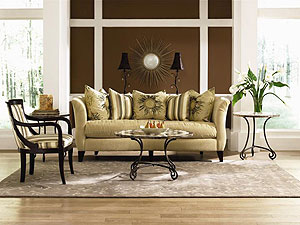 Design Council. Our experts give you the scoop on the latest trends in furniture and interior design. Find out how to create a focal point or decorate your home for the season with their advice. Click on the following link to see our Tips,Trends and How To.
Do you know what you like, but have trouble naming it? Check out Find Your Style and take our quiz or read our Style Definitions to find out what best fits you and the way you live.
You can rearrange your furniture without breaking a sweat with our interactive Room Planner. Try out new arrangements and figure out what else you need to make your room complete; better yet, figure out if that gorgeous new sofa will fit through the door.